"America is crying out for leadership," Harris said at the event in Wilmington.
Former Vice President Joe Biden and Sen. Kamala Harris appeared together for the first time as running mates Wednesday afternoon in Wilmington, Delaware, where much of the focus was on Harris, the first Black woman and Asian American woman on the ticket of a major political party.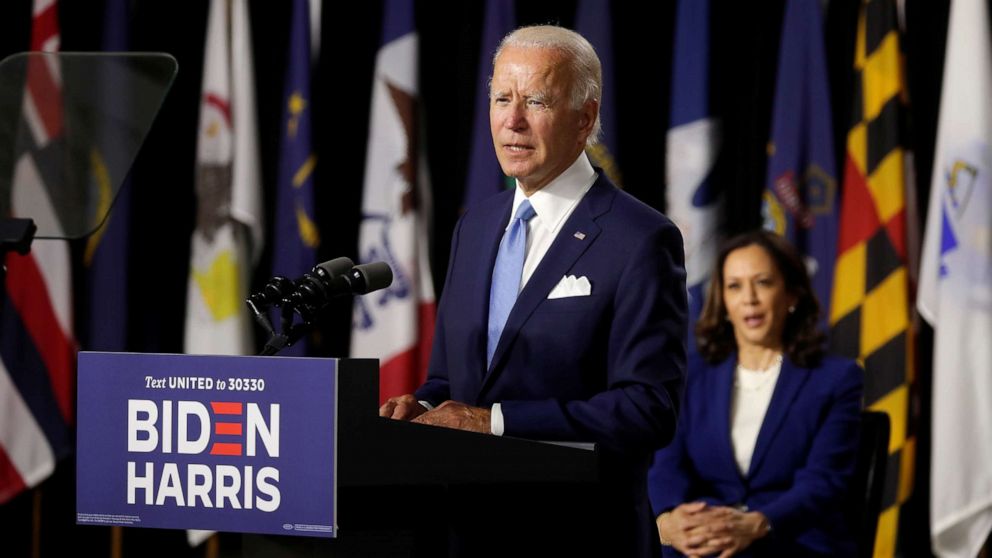 They walked in together wearing masks, accompanied by the Curtis Mayfield song "Move On Up," before Biden began his remarks saying they were "playing by the rules," taking precautions due to the pandemic.
"She's a proven fighter," Biden said, as Harris watched from a chair set up well behind the lectern where one candidate could sit while the other spoke in a local high school gym. U.S., state and territory flags served as the backdrop.
Read more at ABC News